sour jujube seed Natural Cure For Insomnia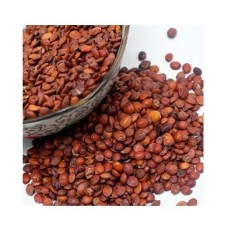 Brand:
Chinese herbal
Product Code:
250g
Reward Points:
0
Availability:
In Stock
Name: sour jujube seed
Origin : China
Grade : Good
Stockpiling :Sealed packaging OR Refrigerator freezer room. Dry and no direct sunshine.
Usage and dosage:9-15 grams in decoction for oral use every day. Drink it after supper and when the decoction is used up, add in more water and drink it like tea.
Properties (characteristics):sweet, sour, neutral , non toxic.
Actions & Indications:calming, tonic yin, prevent abnormal sweating, anxiety, insomnia, excessive dream, palpitation, weak memory, dizziness, night sweating, instant sweating.
Medical Function:
1. calming, promote sleep
2. relieves pain, anti epilepsy
3. lowers blood pressure
Chemical ingredients:
1. betulic acid, betulin, jujuboside A, B, B1, [1-3], jujubogenin, ebelin lactone, daucosterol, Ceanothic acid, Alphitolic acid [1]
2. swertisin, Zivulgarin, Spinosin [2-5], (2"-O-β-D-glucopyranosylswertisin)[6], 6"-Sinapoylspinosin, 6"-Feruloylspinosin, 6"-p-Coumaroylspinosin[7] [8]
3.cGMP, cAMP [8], ferulic acid,[2], phytosterol, vitamin C
Cautions:use with caution in case of chronic diarrhea, or in case of anxiety due to chronic bronchitis, yeast or bacterial infection.
Discount: We support combine shipping, If you buy more than one items, Please send me e-mail or eBay message, tell me their eBay item number (including the quantity and weight), we will calculate the discount price and postage.
Write a review
Your Name:
Your Review:
Note: HTML is not translated!
Rating:
Bad
Good
Enter the code in the box below: